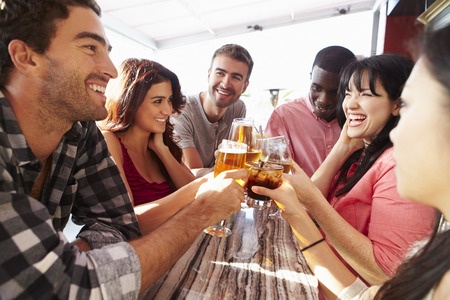 An annual event that any frequent visitor of OBX is sure to have heard of before, the annual Outer Banks Taste of the Beach is an incredible opportunity to introduce your taste buds to all the best coastal cuisine our local restaurants can create.
Taking place from Thursday, March 23 to Sunday, March 26, 2017, this smorgasbord of events has a little bit of something for everyone.
With more than 60 activities occurring at more than 30 locations throughout Nags Head, it will be tough for you to choose just which ones you want to participate in during these four days.
From beer to barbeque and champagne to cooking, there are options to suit every style.
You can take a cooking class with your partner one day, participate in a big group activity with all your friends the next, and, of course, order tickets for at least one of the festival's cornerstone events.
Both The Outer Banks BBG & Wing Showdown and the Annual OBX Chowder Cookoff are included on this list, making for two incredible weekend afternoons. Each of these activities gives you the chance to sample dishes from all your favorite OBX restaurants before voting for the event champion.
Many events include live music as well, so be sure to check the list of events that do for your favorite local groups!
Once you have planned out your four days of food, drink and fun at the 2017 Outer Banks Taste of the Beach festival, all that's left to do is purchase your event tickets and book your hotel stay.
For convenience and an incredible ocean view, make sure that you are all set with a room at Surf Side Hotel – located right here in Nags Head, NC.