Calling all motorcycle enthusiasts! Outer Banks Harley-Davidson will soon present the 13th Annual Bike Week and if you haven't yet booked your accommodations with us here at Surfside Hotel, now is the perfect time to do so.  The much-anticipated event will take place from April 18-26, 2015, and trust us when we say that with all of the awesome festivities planned for this year, you'll be seriously disappointed later on down the road!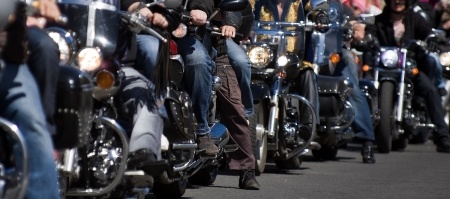 If you consider yourself a Sons of Anarchy fan, you'll probably be pretty excited to hear about one of Bike Week's main events. To kick things off for the week, SOA star Tommy Flanagan, who plays Chibs, will be making an appearance at the OBX Harley-Davidson headquarters. Ticket prices vary from $150 for VIP all the way down to $25 for on-site general admission. For more information, check out all of the details here.
Other events throughout the week will include the Albemarle Hopeline Poker Run, band performances by Joe Gosman, Boogie Nights, Mojo Collins, Bills & Friends, Electric Mayhem and DJ Hambone. Bikini contests, beer belly contests and tattoo contests will also be held and judged for prizes.
Bike shows will be held for both the men and women separately so shine your spokes and get ready to show off your ride to everyone in attendance.  Multiple vendors will be there sharing their products with everyone, so why not come on out and see what they have to offer?
For more information, an entire daily schedule and ticket pricing please visit www.outerbankshd.com and visit the events tab.  We hope to see you all down in the OBX soon!